Our Pick of the UK's Top 50 Attractions to visit during the school holidays
From the rolling mountains of Wales to the rollercoasters of Staffordshire, the UK is full of amazing, exciting and engaging activities to enjoy with your family during the school holidays. Whether you're travelling with toddlers or touring with teenagers, take a look at our pick of the UK's best attractions near to our family of Coaching Inns in England & Wales.
Filter the results below by clicking the sidebar icon below:
---
1. Alton Towers – Stoke-on-Trent, Staffordshire
Alton Towers is Britain's best rated theme park with over 40 rides and attractions.
2. Zip World – Bangor, North Wales
Zip world have sites across North Wales and offer a unique range of very special adventures. Experience Europe's longest ziplines or their massive underground trampolines & high-rope cavern adventures.
3. Stonehenge, Amesbury, Wiltshire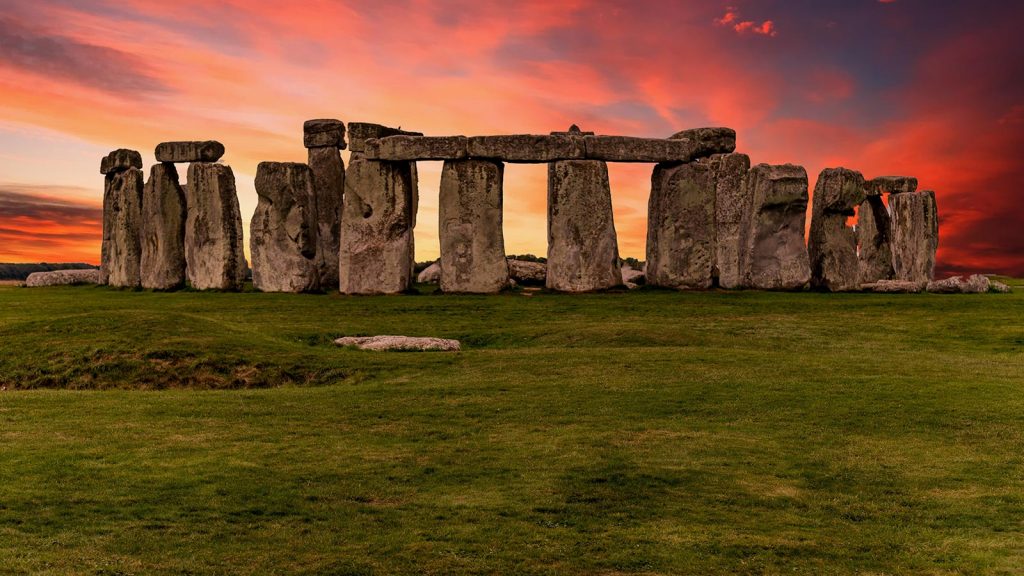 Take in the unforgettable atmosphere of this World Heritage Site and best known prehistoric monument in Europe.
4. York Dungeon, York, North Yorkshire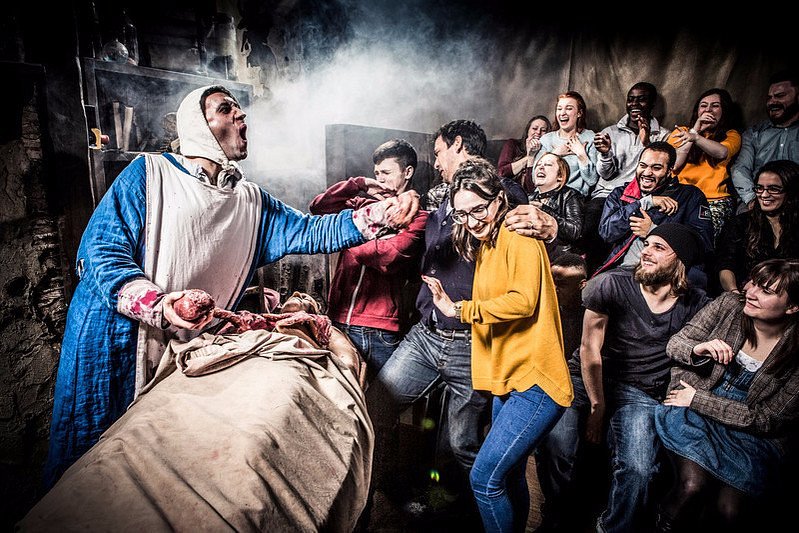 York's funniest and scariest attraction brings together 11 live shows, 75 minutes of fun and 2000 years of history.
5. Chatsworth House, Bakewell, Derbyshire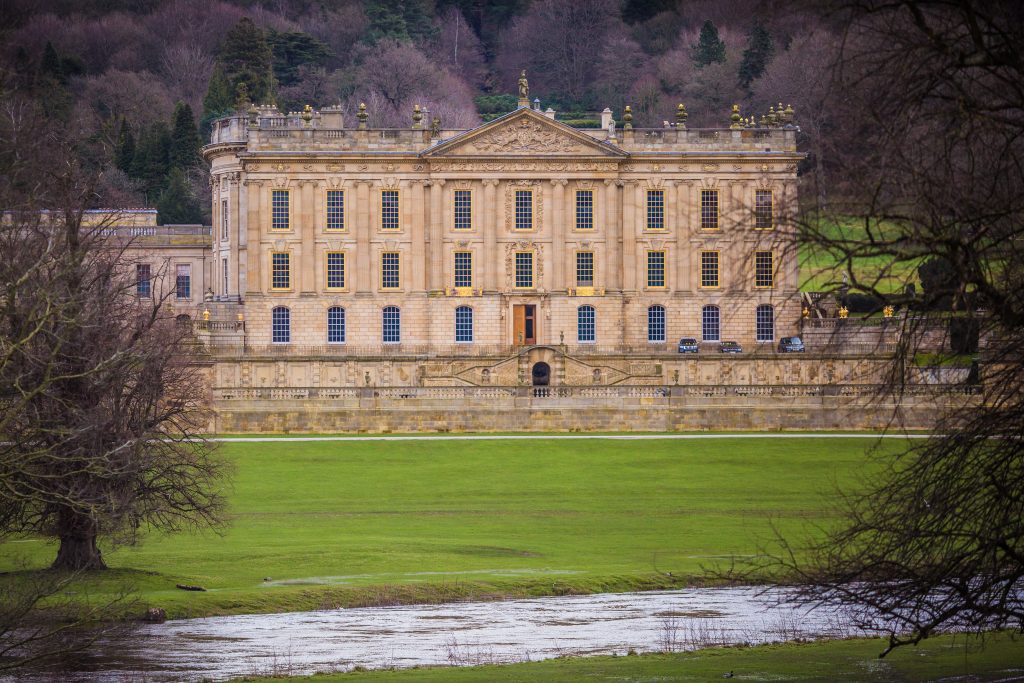 Chatsworth, home of the Duke and Duchess of Devonshire, is set in the heart of the Peak District in Derbyshire, on the banks of the river Derwent. Home of the Cavendish family since the 1550s, it has evolved through the centuries to reflect the tastes, passions and interests of succeeding generations.
6. National Space Centre, Leicester, Leicestershire
Discover the amazing science of our planet and the exploration of our universe. Open daily with interactive galleries, award-winning exhibitions and the UK's largest planetarium.
7. Imperial War Museum, Duxford, Cambridgeshire
Explore over a century of aviation, from the Spitfire to the Vulcan. See aircraft take to the skies from the airfield that Spitfires first flew.
8. Warwick Castle, Warwick, Warwickshire
Dazzling shows and attractions, heaps of gruesome history and awesome birds of prey, all set within 64 acres of beautiful grounds and gardens make Warwick Castle a fun, action-packed day out for everyone.
9. Beamish, Stanley, County Durham
Beamish is a world famous open air museum, telling the story of life in North East England during the 1820s, 1900s, 1940s and 1950s.
10. Ironbridge Gorge, Ironbridge, Shropshire
A World Heritage Site and the beating heart of the Industrial Revolution, the Ironbridge Gorge is home to some amazing museums that make for an unforgettable experience.
11. Rockingham Castle, Rockingham, Northamptonshire
This remarkable castle, built on the instruction of William the Conqueror, has been the family home of the Watson's for 450 years. Prior to the their ownership the Castle was held by the crown.
12. National Coal Mining Museum, Wakefield, West Yorkshire
Get kitted out with your hard hat and battery lamp, then descend 140m underground to discover the harsh realities of coal mining through the centuries…
13. The World of James Herriot, Thirsk, North Yorkshire
ou've probably read the books written by James Alfred Wight or watched "All Creatures Great and Small" on TV. Now come and see where James Herriot, the world's most famous vet, lived, worked and relaxed.
14. Nene Valley Railway, Wansford, Peterborough
The Nene Valley Railway is a great day out for the kids and the exciting train ride is just part of it. Many their attractions are free like the children's play area and the river-side picnic spot and you can jump, off at other stations and explore what they have to offer too.
15. Battle of Britain Memorial Flight Visitors Centre, Coningsby, Lincolnshire
Experience Lincolnshire's aviation heritage at close quarters with a guided tour of the RAF's heritage aircraft hangar.
16. Chase Distillery, Hereford, Hereforshire
Chase Distillery is a family owned, British Field to Bottle distillery, creating fine spirits from their farm in Herefordshire.
17. Natureland Seal Sanctuary, Skegness, Lincolnshire
Natureland is well known for rescuing and rehabilitating orphaned and injured seals that become stranded on Lincolnshire beaches.Visitors can see the various stages of their rehabilitation and hear about the rescue work at feeding times.
18. Chester Zoo, Chester, Cheshire
Chester Zoo is the most visited zoo in the UK and a conservation and education charity committed to preventing extinction.
19. National Railway Museum, York, North Yorkshire
Beamish is a world famous open air museum, telling the story of life in North East England during the 1820s, 1900s, 1940s and 1950s.
20. King Richard III Visitors Centre, Leicester, Leicestershire
Following the discovery of remains in the car park in August 2012, Leicester City Council purchased an old school building with the aim of creating a centre that would tell the story of the remarkable search for – and at that point unconfirmed discovery of – King Richard III.
21. Bicester Shopping Village, Bicester, Oxfordshire
Luxury village-style shopping area showcasing leading fashion brands at discounted prices.
22: Warner Bros. Studio Tour, Watford, London
Step on to authentic sets, discover the magic behind spellbinding special effects and explore the behind-the-scenes secrets of the Harry Potter film series.
23. Legoland, Windsor, Buckinghamshire
For an awesome family day out this year, visit the LEGOLAND Windsor Resort and experience the ultimate LEGO adventure!
24. Lincoln Castle, Lincoln, Lincolnshire
Built by William the Conqueror in 1068, Lincoln Castle has stood for hundreds of years as a symbol of power and seat of justice.
25. Drayton Manor Theme Park, Tamworth, Staffordshire
Drayton Manor Theme Park is home to a variety of exciting attractions with roller coasters, zoo and Thomas Land.
26. Powis Castle & Garden, Welshpool, Powys
Most of the great Welsh castles were allowed to decay when the medieval wars ended, but Powis survives as a captivating example of a military stronghold as well as stunning gardens.
27. The Forbidden Corner, Leyburn, North Yorkshire
The Forbidden Corner is a unique labyrinth of tunnels, chambers, follies and surprises created within a four acre garden in the heart of Tupgill Park and the Yorkshire Dales.
28. Llangollen Railway, Llangollen, Denbigshire
Visit Llangollen Railway and see how train travel used to be. Take a heritage steam train through the picturesque Dee Valley.
29. Gulliver's Kingdom, Matlock Bath, Derbyshire
Discover thrilling rides and amazing attractions at Gulliver's Kingdom Matlock Bath. Located on the edge of the Peak District National Park, Gulliver's Kingdom is a unique theme park experience.
30. Solent Sky Museum
Go and see the home of the Spitfire and the largest flying boat operation in the world – 20 aircraft are on display from the golden age of aviation as well as the Hampshire Police and Fire Museum.
31. National Science & Media Museum, Bradford, West Yorkshire
Exploring the transformative impact of image and sound technologies on our lives. 8 floors of FREE galleries and 3 cinemas including the UK's first IMAX.
32: Conwy Castle, Conwy, North Wales
Thanks to restored spiral staircases in its great towers you can walk a complete circuit around the battlements of Conwy Castle. We highly recommend it. This is one of the most magnificent medieval fortresses in Europe.
33. Eureka! The National Children's Museum, Halifax, West Yorkshire
Award-winning children's museum with more than 400 interactive exhibits which inspire children aged 0-11 to learn about themselves and the world around them through imagination, discovery and, most importantly, play!
34. The Roman Baths, Bath, Somerset
The Roman Baths are one of the finest historic sites in Northern Europe. There is a lot to see, so please allow at least two hours to get the most from your visit.
35. Wolds Wildlife Park, Horncastle, Lincolnshire
The collection began in 2013 when Andrew gifted Tracy a young female zebra, named Marty. Many animals that are present at Wolds Wildlife Park have been re-homed from other collections.
36. Manchester Gin Distillery, Manchester
Enjoy a guided tour and tasting to give you an insight into distillery life of Manchester's most famous gin.
37. Silverstone Race Track, Towester, Northamptonshire
Silverstone Circuit is the Home of British Motorsport. They host races such as the Formula 1 and MotoGP. The first race was hosted in 1948 making our circuit 70 years old.
38. Skegness Beach, Skegness, Lincolnshire
Skegness was one of the country's first seaside resorts to welcome visitors and still one of the most popular today.
39. Sutton Bank National Park, near Thirsk, North Yorkshire
Idyllic views of the Hambleton District with walking and cycling paths. Take in 'The Finest View in England'.
40. Barnard Castle, Durham, County Durham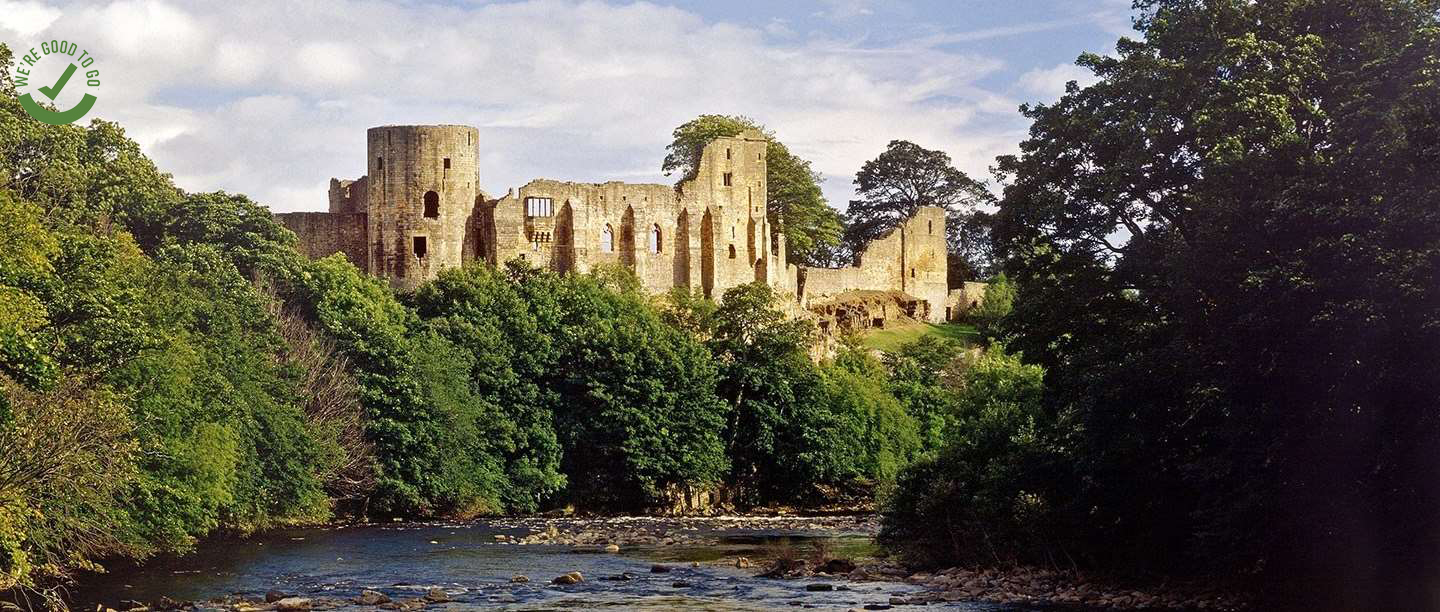 Set on a high rock above the River Tees, Barnard Castle takes its name from its 12th century founder, Bernard de Balliol. It was later developed by the Beauchamp family and then passed into the hands of Richard III.
41. Cheltenham Racecourse, Cheltenham, Gloucestershire
heltenham Racecourse is The Home of Jump Racing hosting 16 racedays from October – May each year including The Cheltenham Festival.
42: Fantasy Island, Ingoldmells, Lincolnshire
The East coast resort's greatest amusement park. It boasts rides, a market and events all year round.
43. Eden Camp, Malton, North Yorkshire
Experience the sights, sounds and smells of life on the Home Front and the Front Line, all set in the buildings and grounds of an original World War 2 Prisoner of War Camp.
44. Eastnor Castle, Ledbury, Herefordshire
An enchanting castle at the foot of the Malvern Hills.
45. National Centre for Birds of Prey, Helmsley, North Yorkshire
The National Centre for Birds of Prey is situated at the magnificent Duncombe Park estate in Helmsley.
46. Peak District National Park, Derbyshire
Stunning walks, rides and more in the idyllic Derbyshire surroundings.
47. Georgian Theatre Royal, Richmond, North Yorkshire
No other playhouse can offer such authenticity, and a few others can offer such intimate performances
48. International Centre for Birds of Prey, Newent, Herefordshire
Want an amazing day out with more than 250 incredible birds of prey?  You're in the right place!
49. Ascot Racecourse, Ascot, Berkshire
From fantastical hats to its regal procession, Michelin-starred dining experiences and of course, the horse racing, Royal Ascot is one of the most glamorous and unique events of the year.
50. Flamingo Land, Malton, North Yorkshire
Wild animals. Wilder rides. One of the UK's most visited zoo's and theme parks.